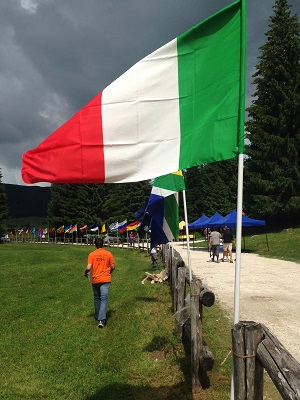 We've published results and winsplit from tomorrow race of Alpe Adria 2014 in Cansiglio. At first place in M Elite we have the finnish Olli-Markus Taivainen, then second and third places to Graham Gristwood and Filip Dahlgren.
In W Elite the winner is Annika Billstam from Sweden.Second and third place to Svetlana Mironova and Anastasia Trubkina, both from Russia.
In Alpe Adria Ranking the provisional first place for Steiermark.
Tomorrow two races: on the morning in Cansiglio with the Relay, then on the evening with the Sprint WRE in historical center of Conegliano.